Cakemasters Bakery in Fort Walton Beach is now taking Christmas Eve orders. Lisa is currently accepting orders for cookie trays, holiday cakes, and other treats, as well as Christmas Eve pie orders. In addition, Cakemasters offers fine baked goods made from scratch on-premises. Read this blog for more details.
Christmas Eve Pies
Our made from scratch pies are baked fresh and available in 8 inches or 9 inches. We bake all of our holiday pies two days before the holiday to ensure you receive the freshest, most delicious desserts for you and your loved ones to enjoy. 
Although we have a variety of flavors to choose from, our most popular holiday pies are Pecan and Pumpkin Cheesecake. For more information on our pie flavors, please visit our Pies Page. In addition, Lisa asks everyone to please have Christmas Eve Pie orders in by December 16th to ensure the completion of everyone's orders.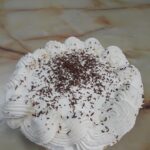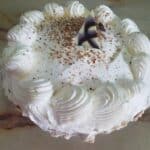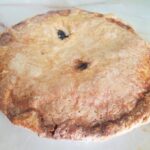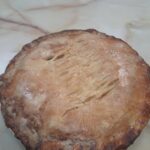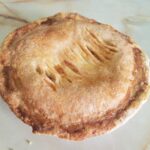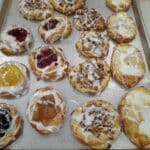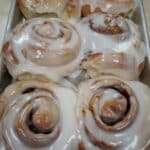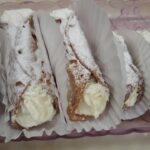 Pastries, Danishes & Coffee Cakes
December is a great month for enjoying hot baked pastries and goodies, and Lisa prepares these goodies fresh daily. These items are also available in bulk by pre-ordering.
Specialty & Coconut Cakes
Another holiday favorite is our Specialty cakes with Christmas decorations and holiday themes. Check out our Specialty Cakes page on our website to learn more.
Another holiday favorite is the Coconut Cake. These cakes are available by pre-order. You can learn more about our cake flavors by visiting our website, Specialty Cakes Page.
Lisa also offers Christmas theme cupcakes, pre-order only.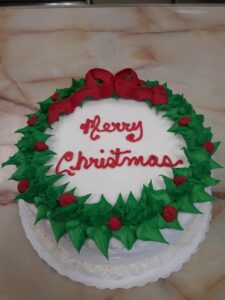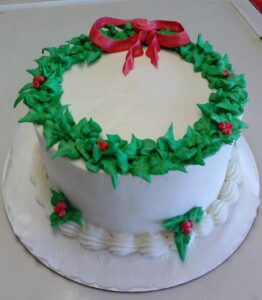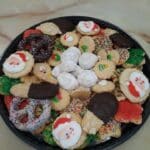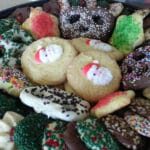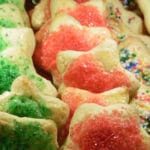 Christmas Cookies Platters
One of our popular holiday treats is Christmas theme cookies. The cookie platters are great for office and Christmas parties where you will want a variety of goodies for your group.
Ordering Your Holiday Treats
Cakemaster's Bakery has been in business for over two decades serving Fort Walton Beach and surrounding areas. Some of our delicious desserts will make your holiday sweeter. You can pre-order pies and treats today by calling Cakemaster's Bakery at 850-862-4911.
Please remember to have your Christmas Eve orders in no later than December 16th. Happy Holidays to you and yours!